PureButtons Breakfast Fun
We recently completed an order of custom buttons for the comic Texas Toast Adventures and we figured we would have some fun with them today. We were having toast for breakfast and felt it would be suiting to snap a couple of photos of these buttons with our breakfast.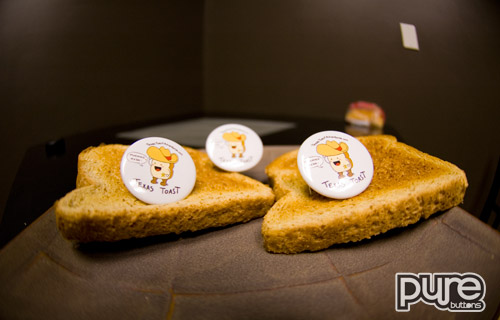 Who's hungry?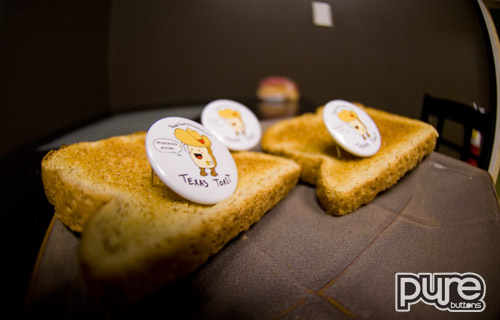 What are you having for breakfast?