We recently created a custom die cut button pack for urban streetwear brand Popular Demand. This pack features 2 metallic buttons. Check out the photos below for a great example of how fantastic our metallic buttons look in use.
It's easy to order your own metallic buttons. We offer this metallic acetate finish on most of our products.
You can purchase this pack and a variety of color alternatives at the Popular Demand Store.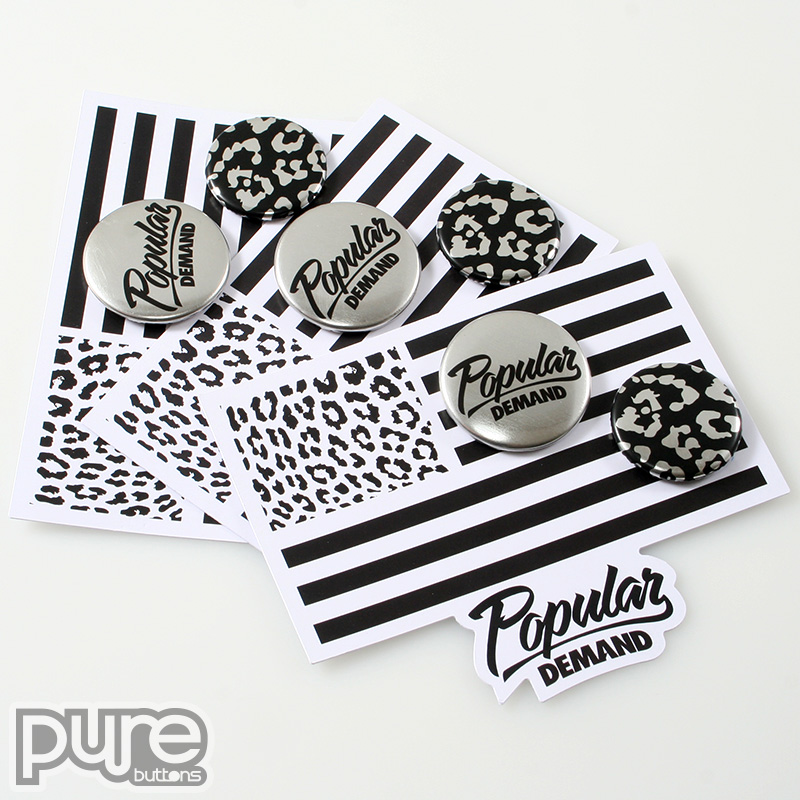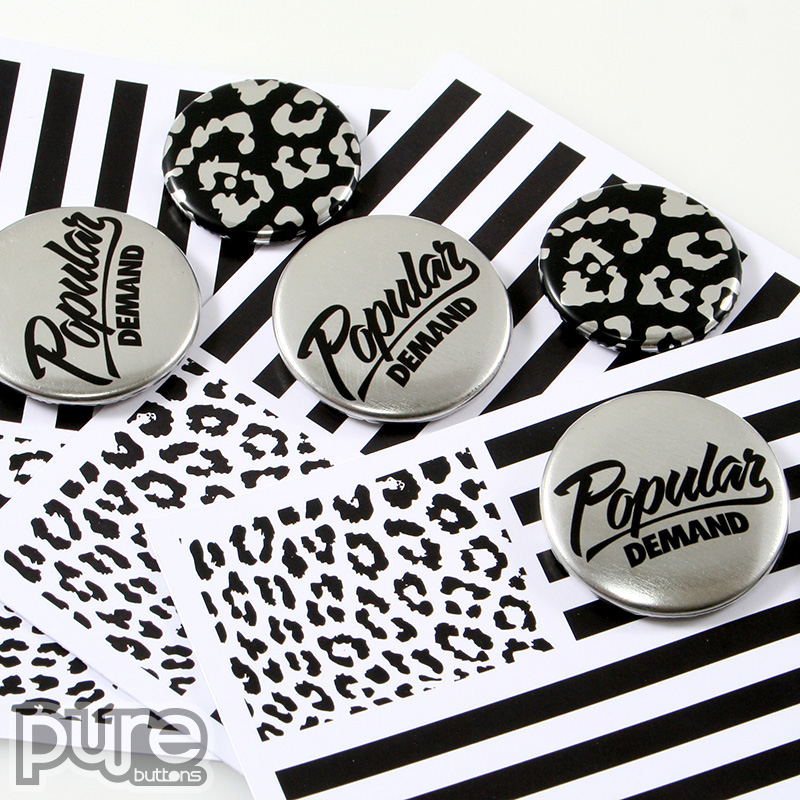 Last Modified: June 16th, 2012