Now offering button pack bagging on all pack sizes!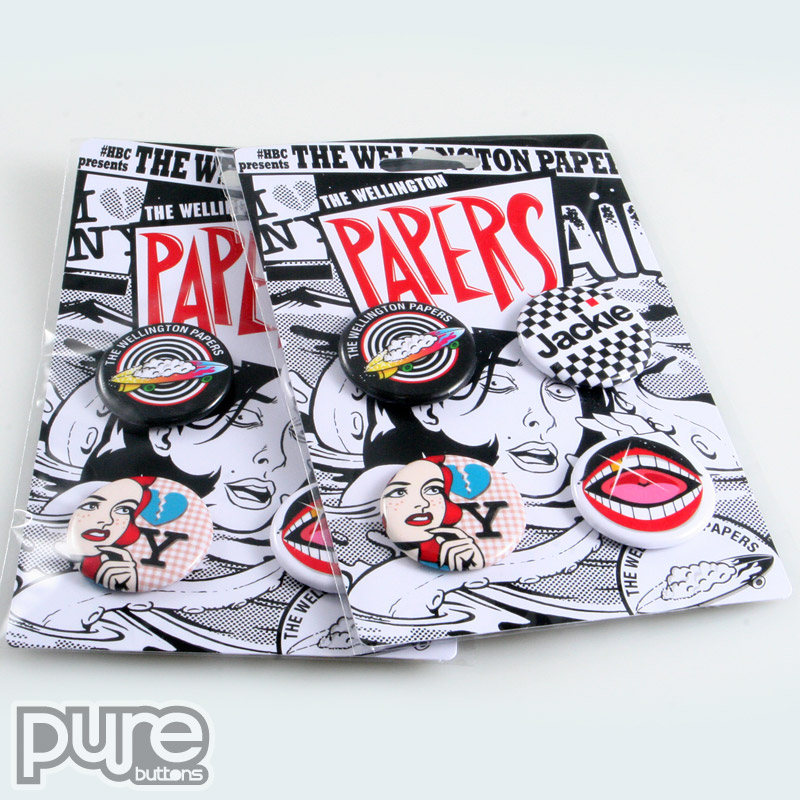 For a small upgrade fee, we will wrap each pack in a crystal clear mylar bag! This bag not only protects your packs from wear and tear during transportation and handling, it also allows you to label them for resale easily. Note: If you choose to put a hanger hole in your backer card, this bag WILL cover the hole.
Order Custom Button Packs and select "Bagging" when checking out. You can also make the buttons on your pack "Metallic" now for a small fee as well!