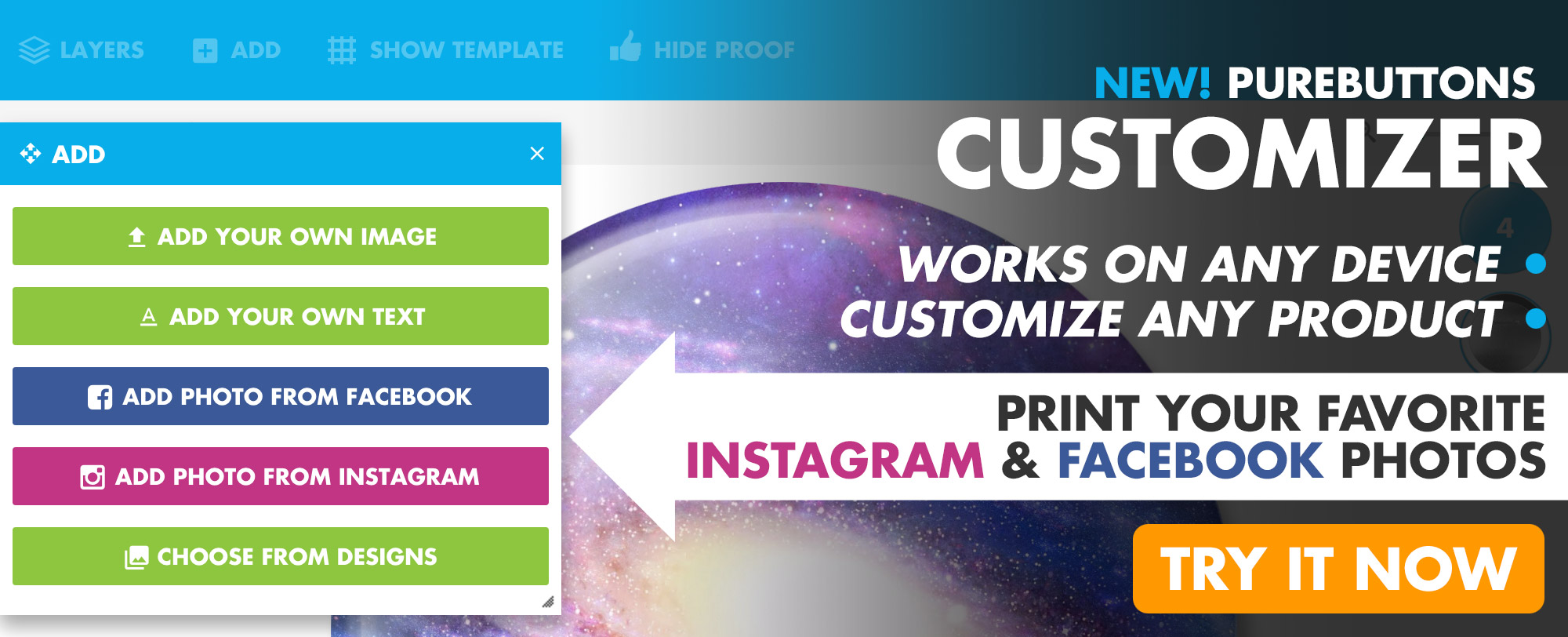 You can now visit purebuttons.com and select a product then immediately create artwork in your browser, on your pc, laptop, tablet or mobile device. Upload your own designs, logos, photos, add text, or connect to facebook or instagram and print your favorite photos!
You can even edit rim text in our new tool, it's set up for you and super easy. Our new art tool can be as simple or complex as you want. Many customers have already ordered with our art tool, moments after launching! Try it today! Our minimum order is just one piece!
Get free shipping on usa orders over $30 with promo code FREESHIP
Check back here for video tutorials of our new Customizer, coming soon!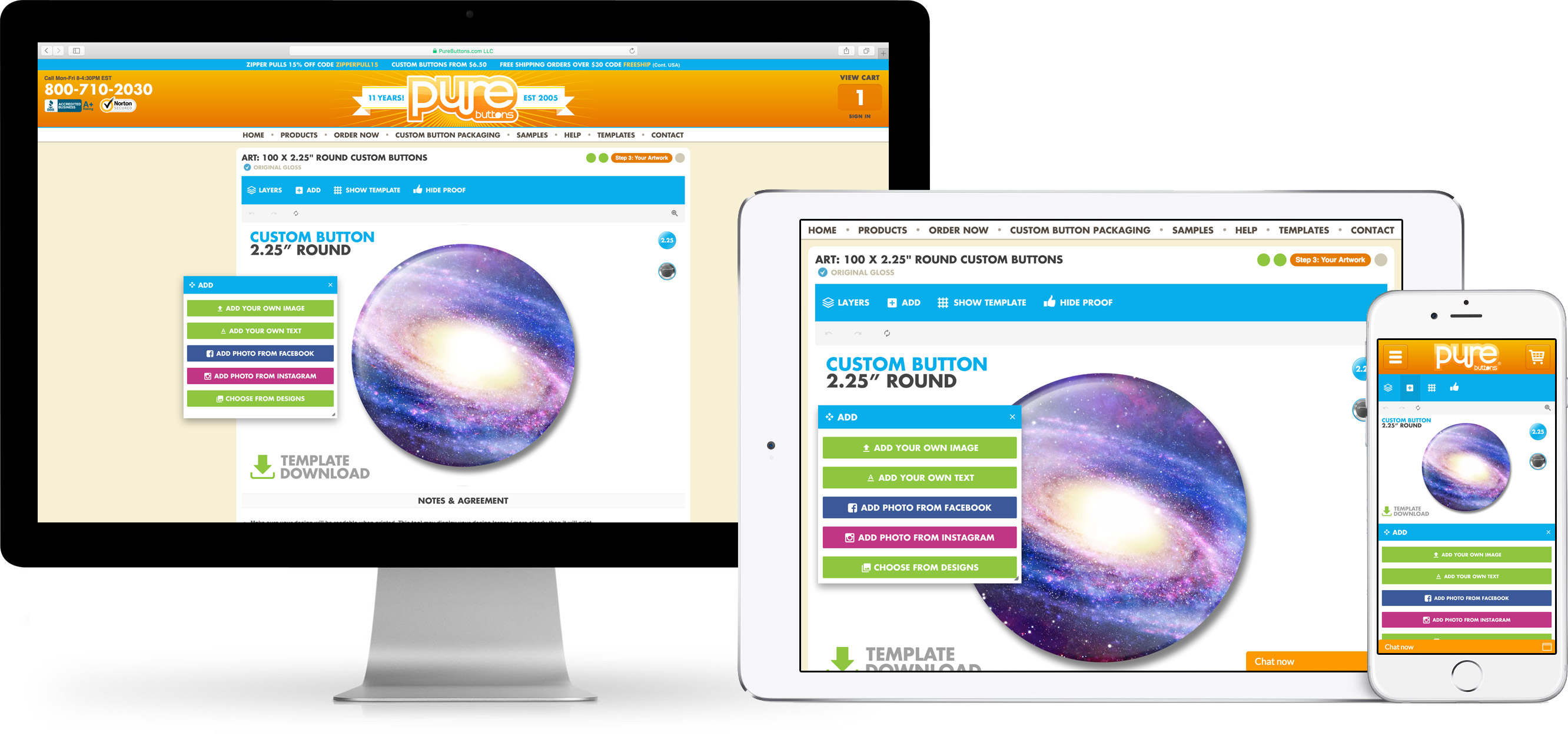 The PureButtons Customizer works on any device in our new responsive website. Check it out today!
Last Modified: July 13th, 2016