Happy new year! We are celebrating a GREAT 2017, and ringing in 2018 with an incredible giveaway! For a limited time, every order includes a free Magnetic Easel Tic-Tac-Toe Game while supplies last.
This beautiful Tic-Tac-Toe Game is built on our 6″ Magnetic Easel and includes TEN 1″ Round Fridge Magnets featuring our metallic finish!
No coupon required, you can still enjoy free shipping to cont. USA on orders over $25 with code FREESHIP or any other coupon you'd like to use.
Get this offer while supplies last at PureButtons.com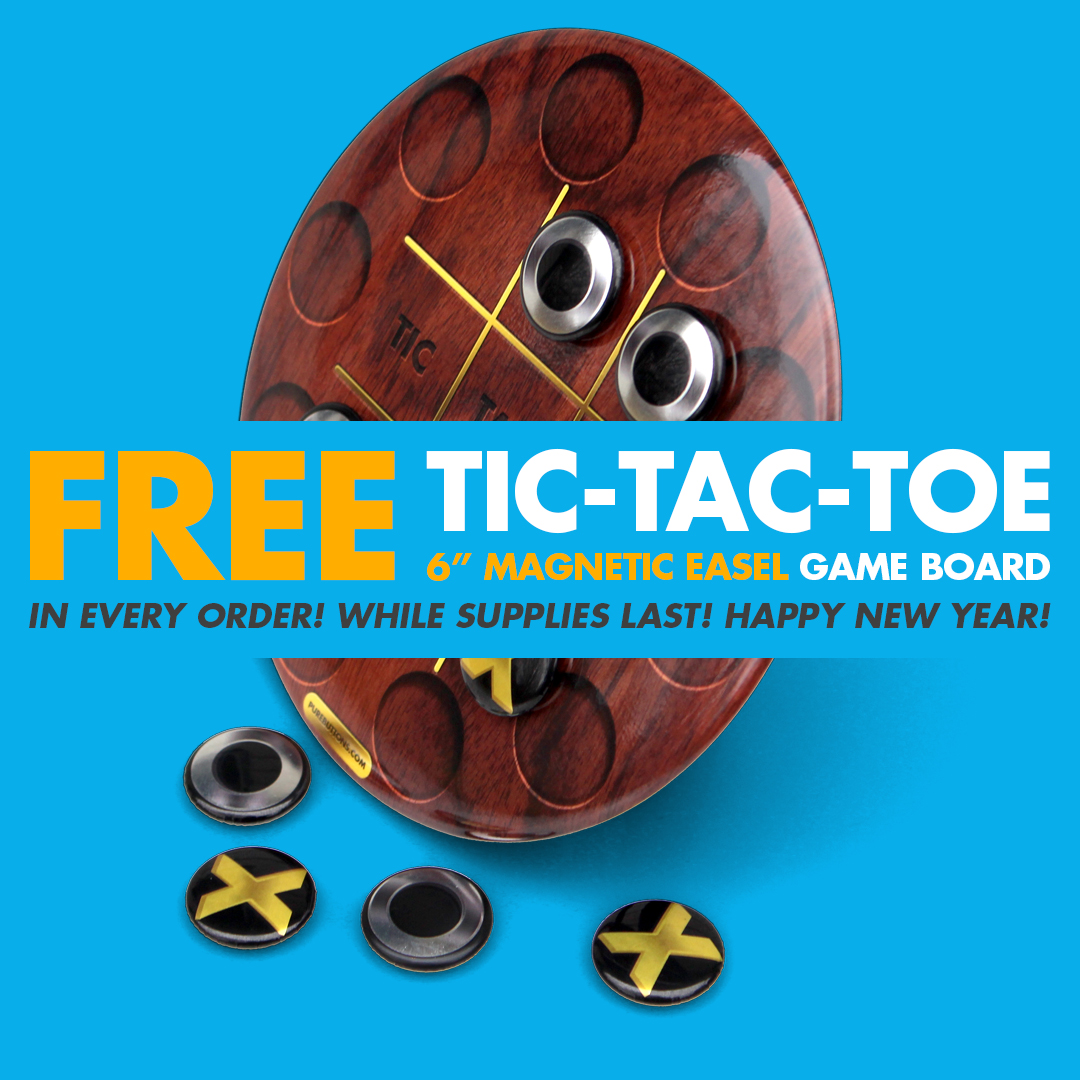 One free Tic-Tac-Toe Game per order. Offer ends at any time, only available while supplies last.
Last Modified: January 2nd, 2018