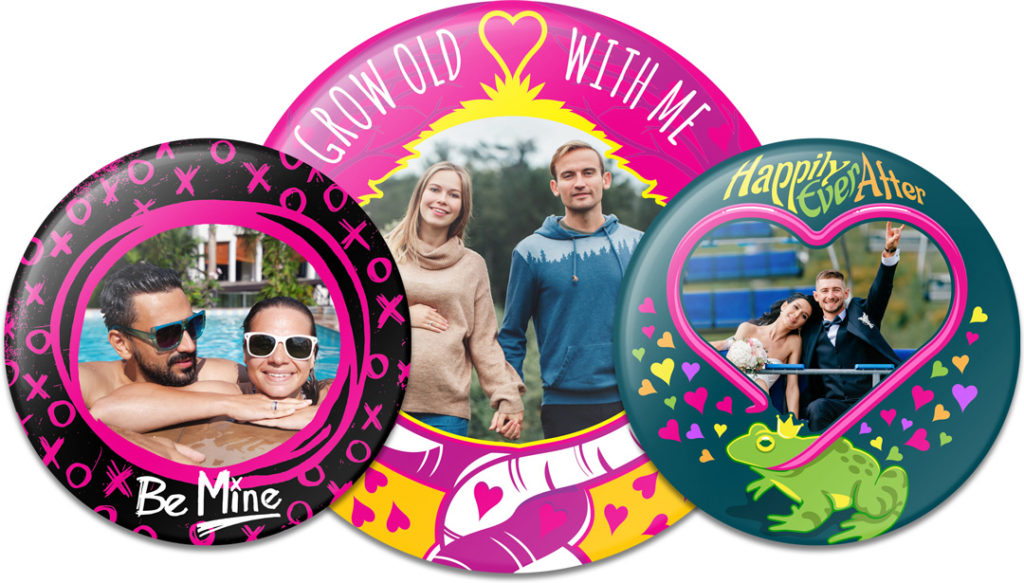 Create Personalized Valentines in minutes with our free border designs.
We have new, free-to-use Valentine's Day borders in our Valentine's Day Photo Gifts gallery. Simply choose your favorite, pick a product, and add your best photo.
Our easy customizer tool even lets you connect your instagram or facebook account to grab your best shots.
Our personalized Valentines designs are available on our entire line of 3.5″ custom products including Fridge Magnets and our huge, exclusive 6″ Magnetic Easel.
If you choose to create a personalized Valentine's Day Button, you can use the code MILLION to take up to $24 off your order of custom buttons. More details on our free custom buttons giveaway page. One coupon use per customer.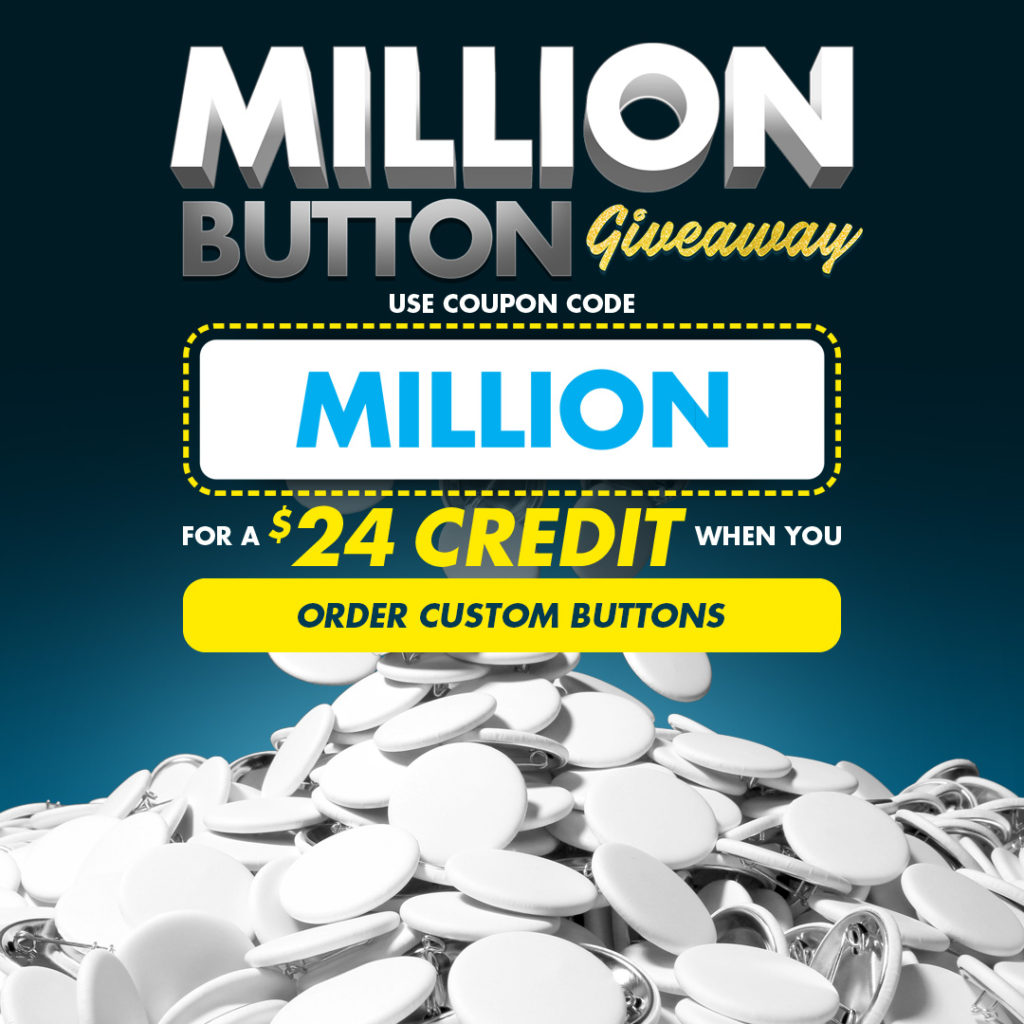 It's true: get Free Custom Buttons
Our ONE MILLION CUSTOM BUTTONS GIVEAWAY continues!
If you haven't yet, use code MILLION on an order of CUSTOM BUTTONS size 1.25″ or larger for a credit up to $24.
This $24 credit will get you 100 free 1.25″ round custom buttons, but you can use it on an order of any quantity and any size of buttons larger than 1.25″.
Get your Free Custom Buttons and full details at our website.
Last Modified: February 4th, 2019