More and more convention attendees are ordering custom buttons to share, sell and trade on the convention floor. For years, attendees of PAX have enjoyed participating in a button trading game they call "Buttoneering". More recently, attendees of Quiltcon have begun ordering and sharing photos of the custom buttons for the quilting convention held in Nashville, TN this week.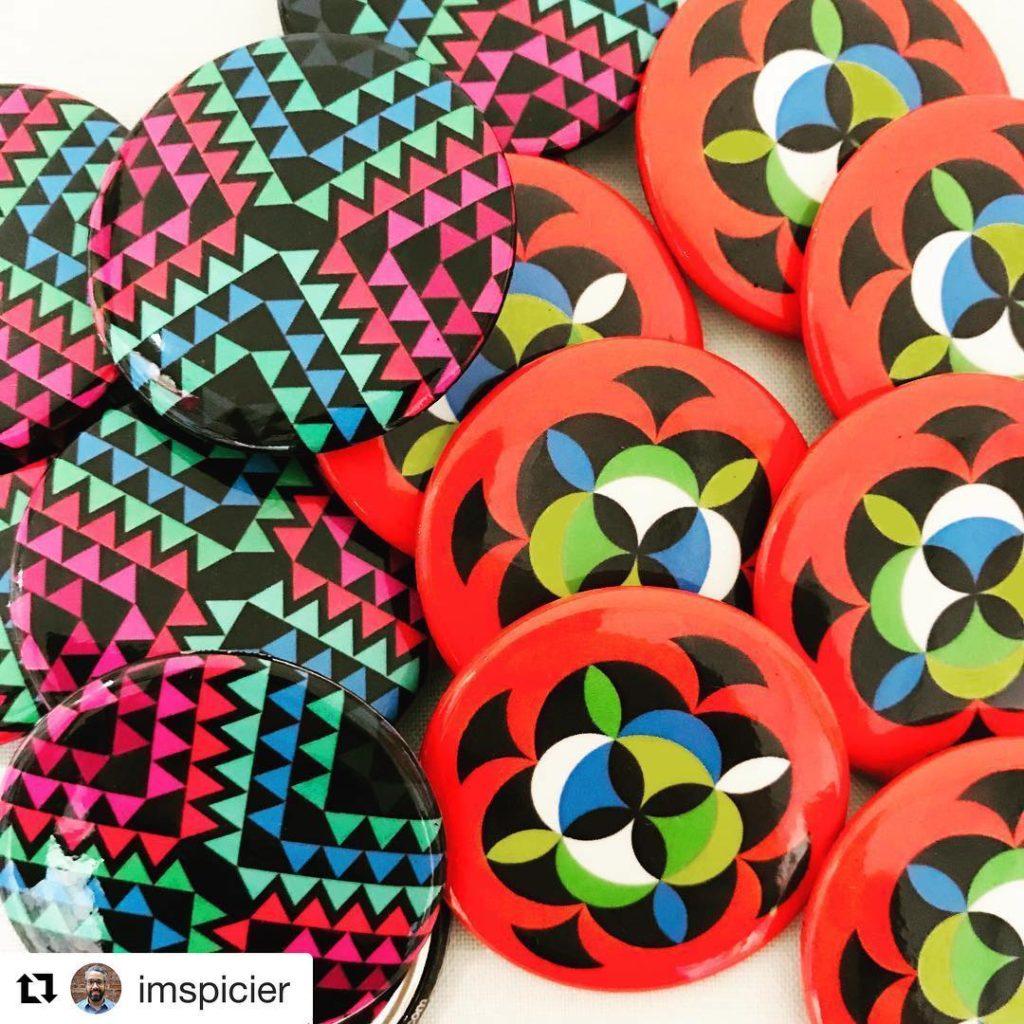 The above custom buttons for quilter @imspicier feature strong bold geometric patterns that are presented beautifully in our gloss finish.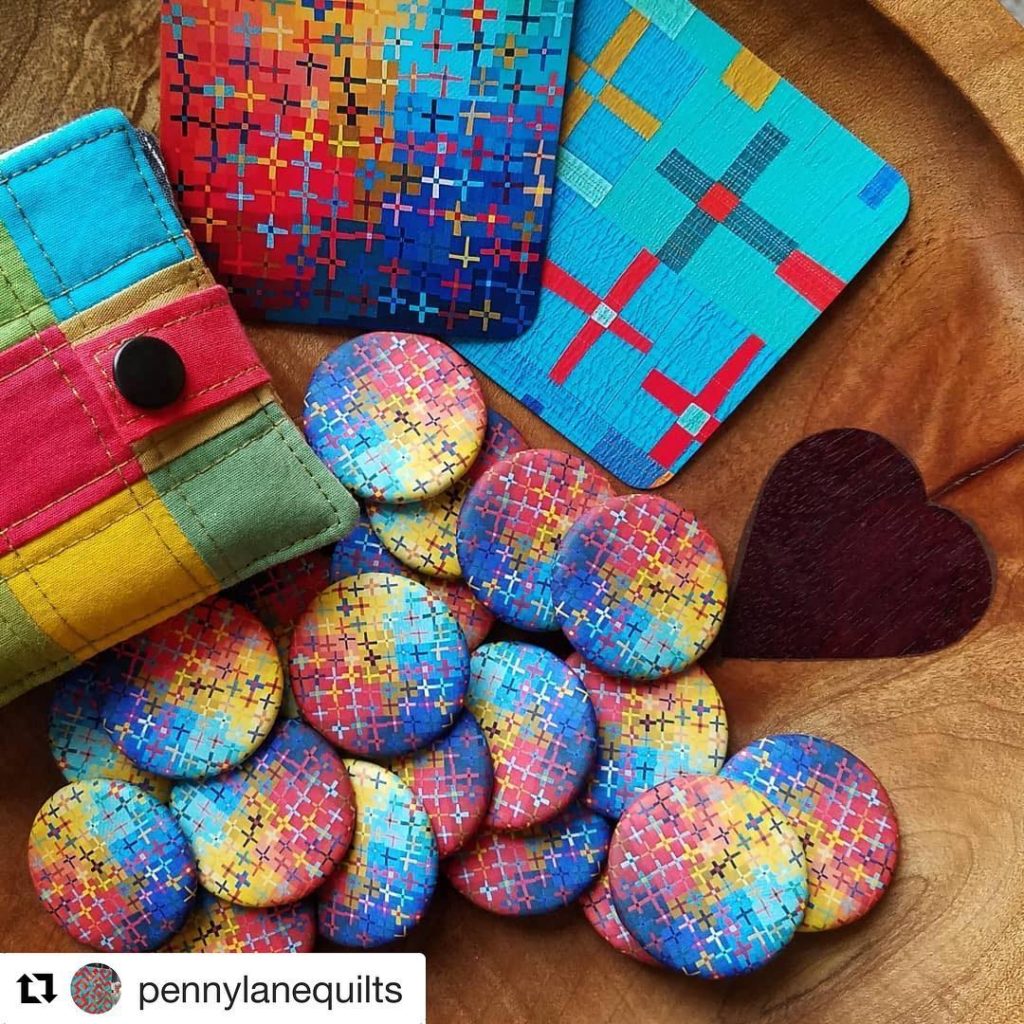 The above custom buttons in our soft-touch matte finish feature a colorful and detailed print from one of @pennylanequilts quilt designs.
Do you attend a convention? It's easy to create custom products in our free customizer tool. You'll get a free instant digital proof when you do. Then share or sell your products at the convention to promote yourself and your industry!
Last Modified: February 18th, 2019