We love it when attendees of conventions get together to trade custom buttons. For years, attendees of PAX have enjoyed participating in a button trading game (they call it "Buttoneering"). More recently, attendees of Cookie Con, a cookie making convention in Reno, Nevada have started to design custom buttons as trade show giveaways. The convention even has button trading listed as a fun activity on their website!
Some of the more delicious accounts we follow back on instagram have been tagging us in photos featuring custom buttons promoting professional and amateur cookie bakers around the world!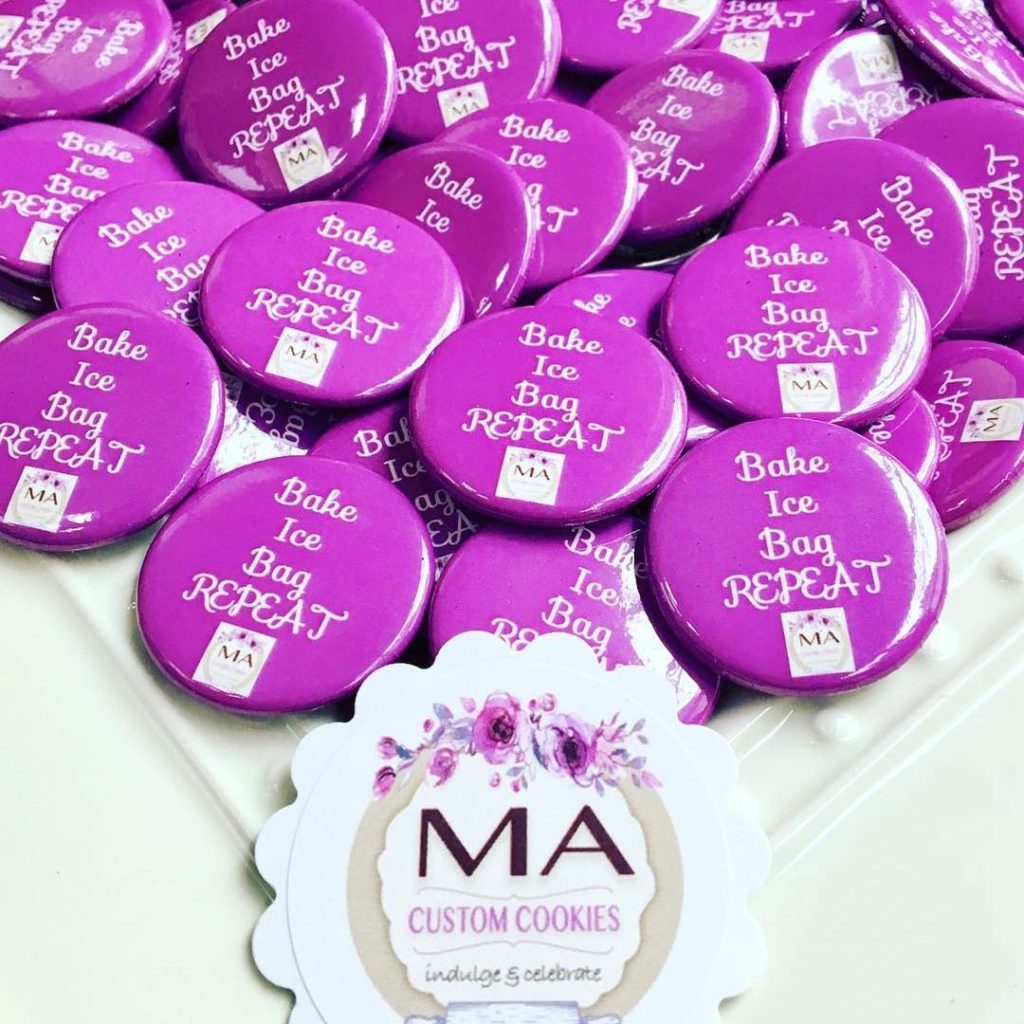 These purple custom buttons were designed by MA Custom Cookies right in our new customizer tool. It's easy to create custom products on any device and get a free instant digital proof.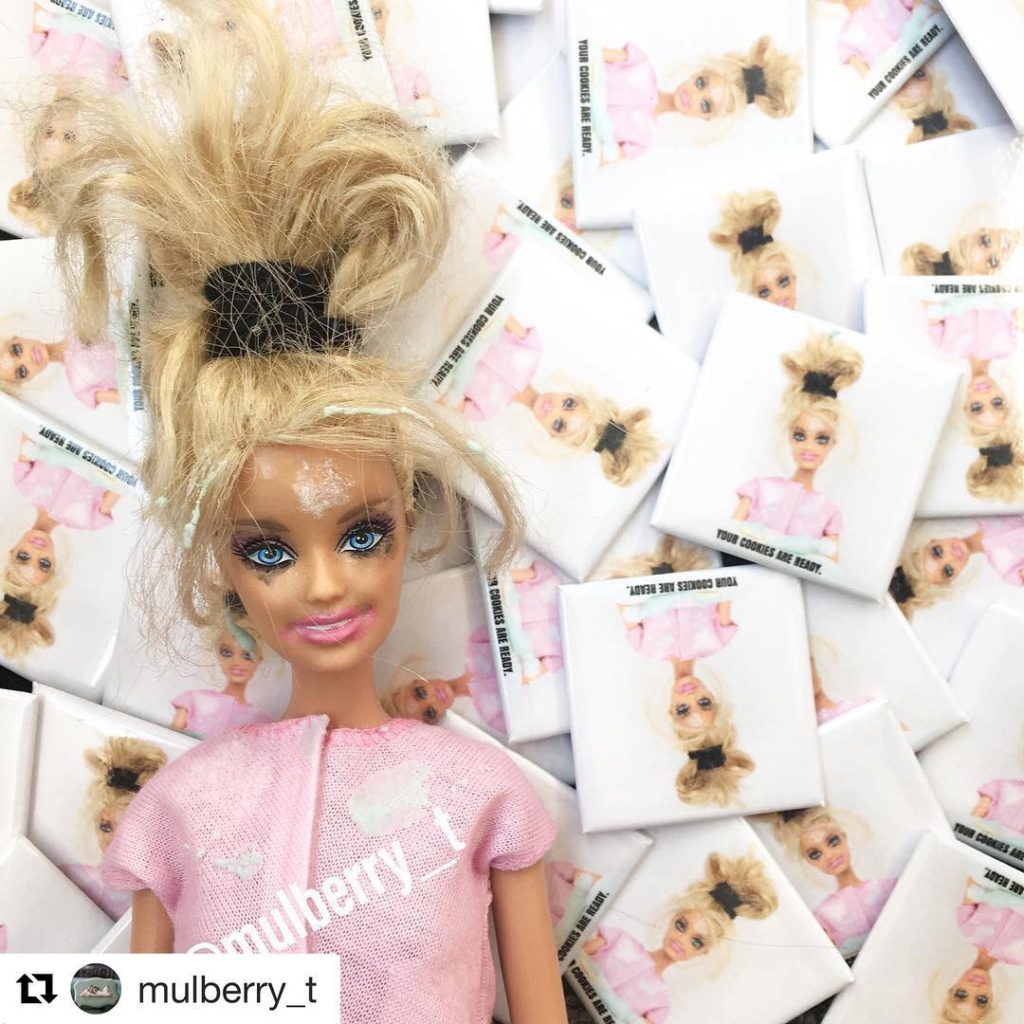 These humorous Square Buttons were printed for CookieCon attendee @mulberry_t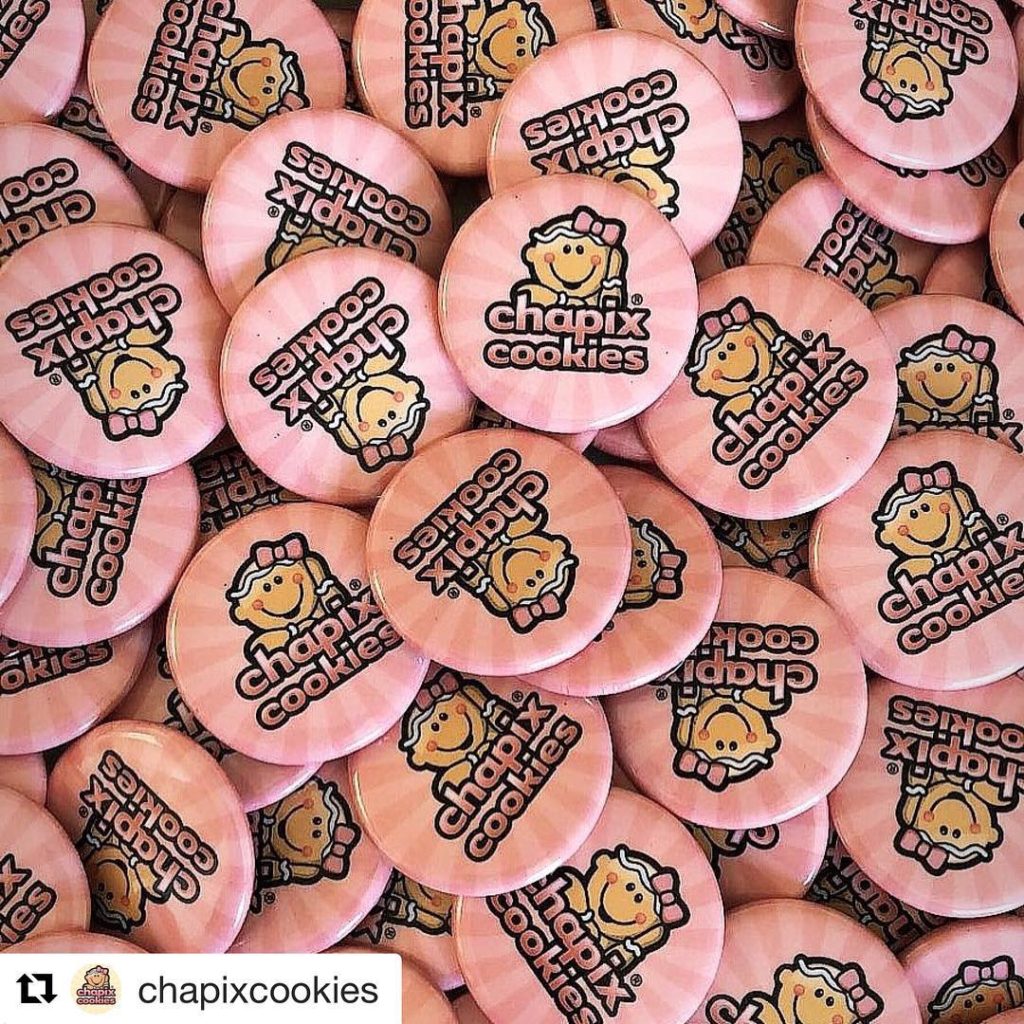 These custom buttons are Made in USA for CookieCon veteran Chapix Cookies in Mexico!
The CookieCon 2019 takes place March 20th-23rd in Reno Nevada, at the Peppermill Resort. Standard tickets are already SOLD OUT but there is a wait list, and there's always next time, where the early bird gets the cookie!
Last Modified: February 18th, 2019