We are just finishing up an order of custom 1.25″ buttons for Bulumu Granola. Bulumu Granola is based out of Boulder, CO and was founded by a group of passionate outdoor athletes. If you're a fan of granola, be sure to check out Bulumu's products. They look delicious!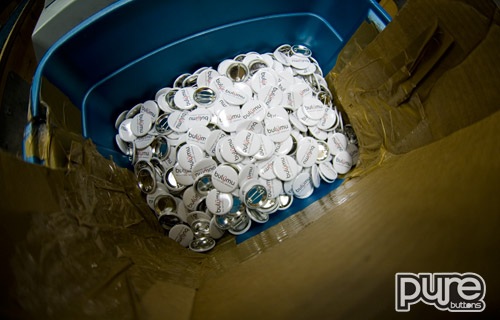 An aerial view of their buttons collecting in a bin.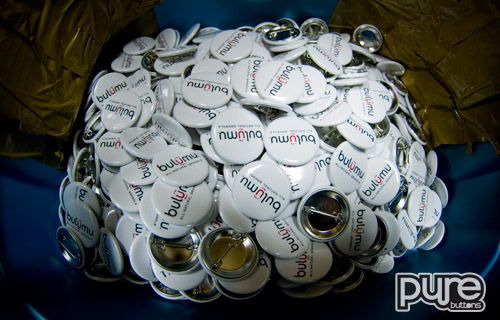 A close up shot of Bulumu Granola's buttons.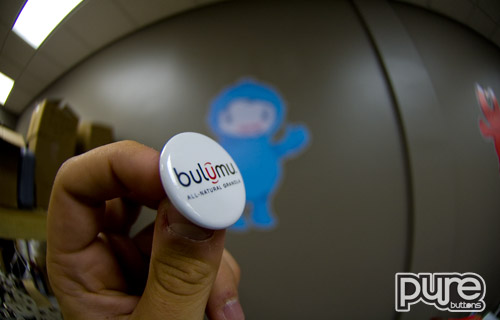 Bulumu's finished product along with our button mascot!
Last Modified: July 28th, 2011