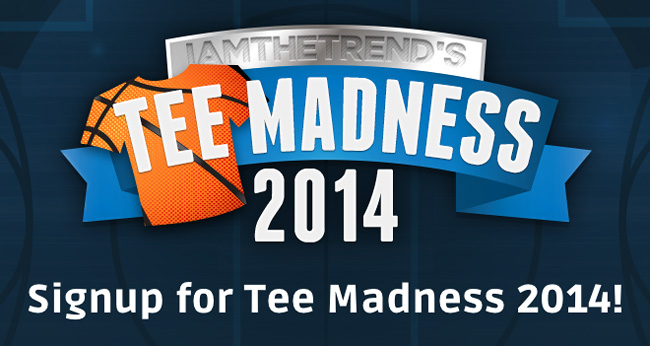 Calling all creatives, clothing companies, and fans of independent clothing brands! We are sponsoring Tee Madness 2014, a competition where brands face off and fans vote, with the winning brands taking home some sweet prizes!
What is Tee Madness?
Quite simply, Tee Madness takes 64 of the best up & coming t-shirt brands and has them square off in a "March Madness" style tournament. After all 64 brands signup the competition begins, and that is where it gets fun.
Brands will square off head to head competing for YOUR user votes to help them make it to the championship round. Each brand listed has various site/social links, photos, and information about their company that you can click to see all their info if you are unfamiliar with the brand. Then simply pick your favorite company in the round and place your VOTE!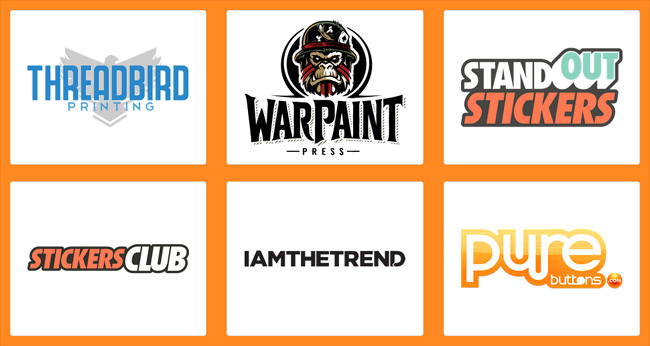 1st

Place Grand Winner

$500Printing Credit with Threadbird
$500Printing Credit with Standout Stickers
$500Printing Credit with PureButtons
$100worth of posters from Warpaint Press.
Ad on the front page of IATT for 1 month saying you are the winner!
2nd

Place

$250Printing Credit with Threadbird
$250Printing Credit with Standout Stickers
$250Printing Credit with PureButtons
$50worth of posters from Warpaint Press.
5th-8th

Place

2014 Membership to StickersClub.
$20Cash
Last Modified: March 25th, 2014