Custom Buttons for HUB HD TV
HUB HD is a TV channel by Hasbro and Discovery that features a huge selection of the best cartoons. They came to PureButtons to create thousands of custom buttons featuring dozens of different designs that make an impressive array of eye candy! Check out the photos below to see how we can bag bulk orders in batches of any quantity that you request!
These buttons are fun for most ages and really draw attention! With so many different designs, there's something for everyone here!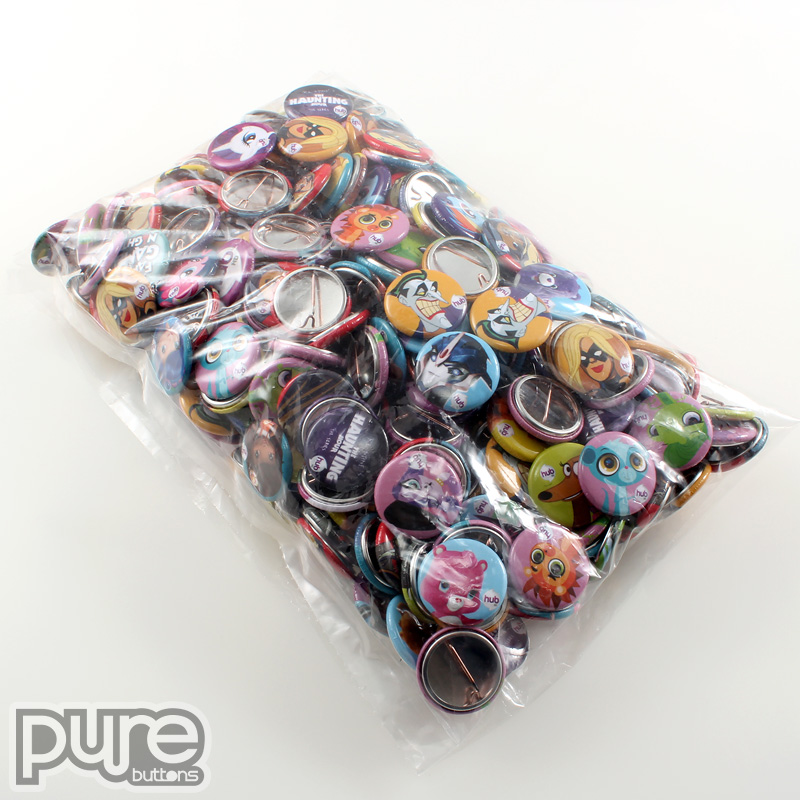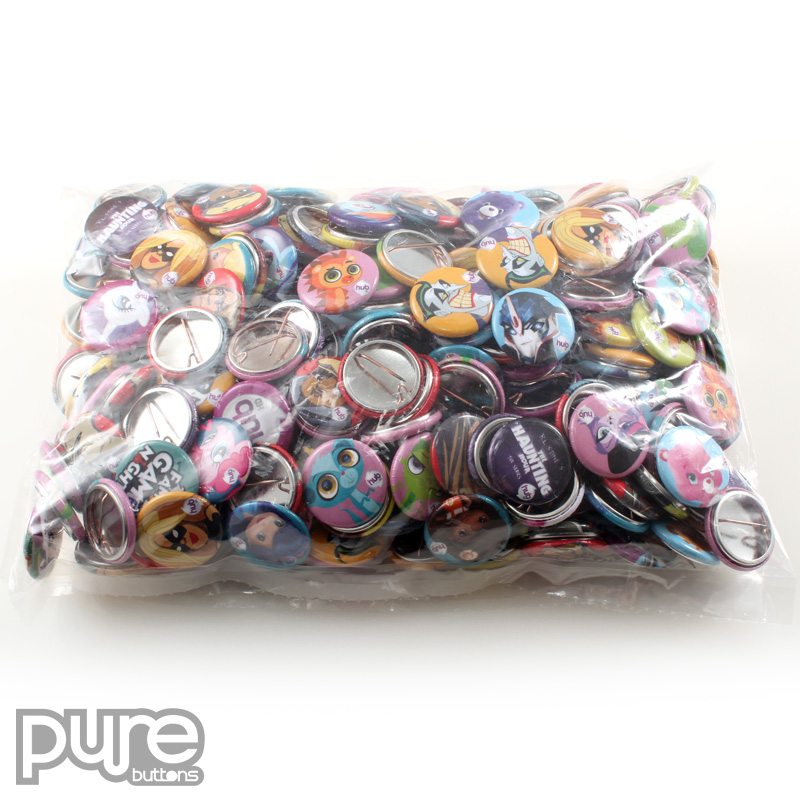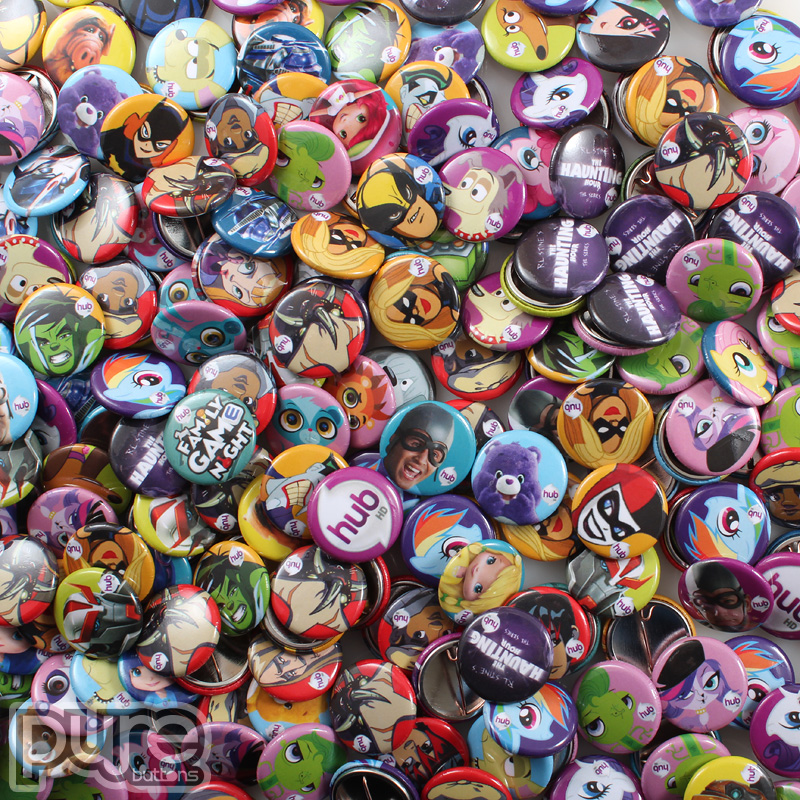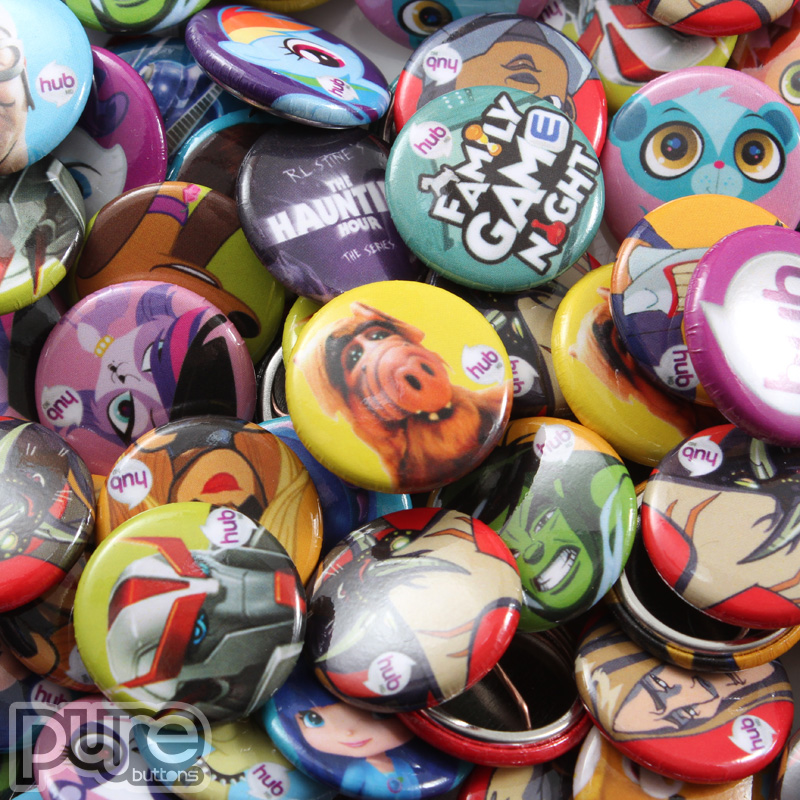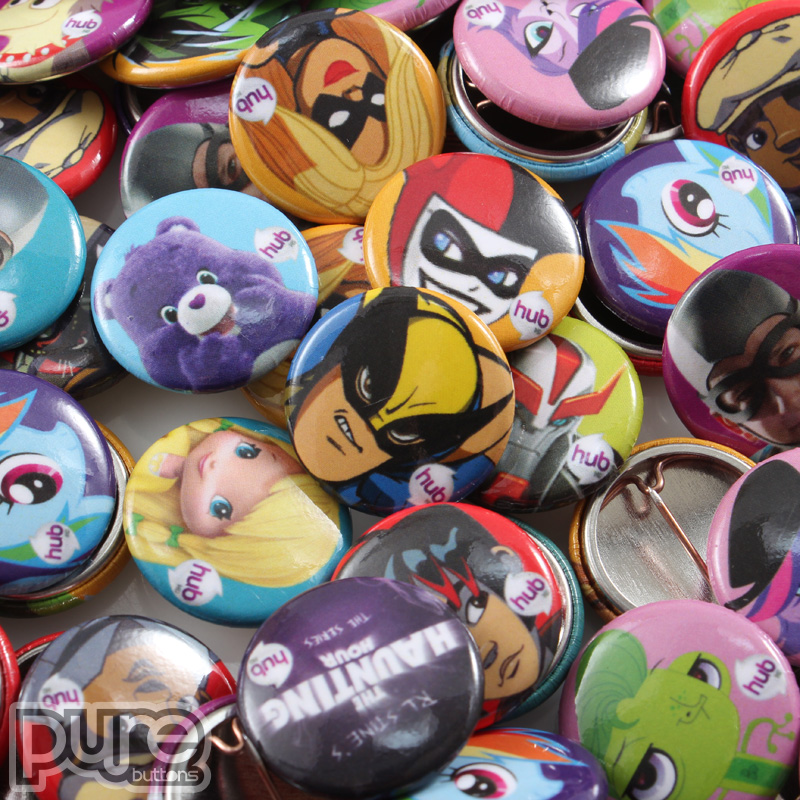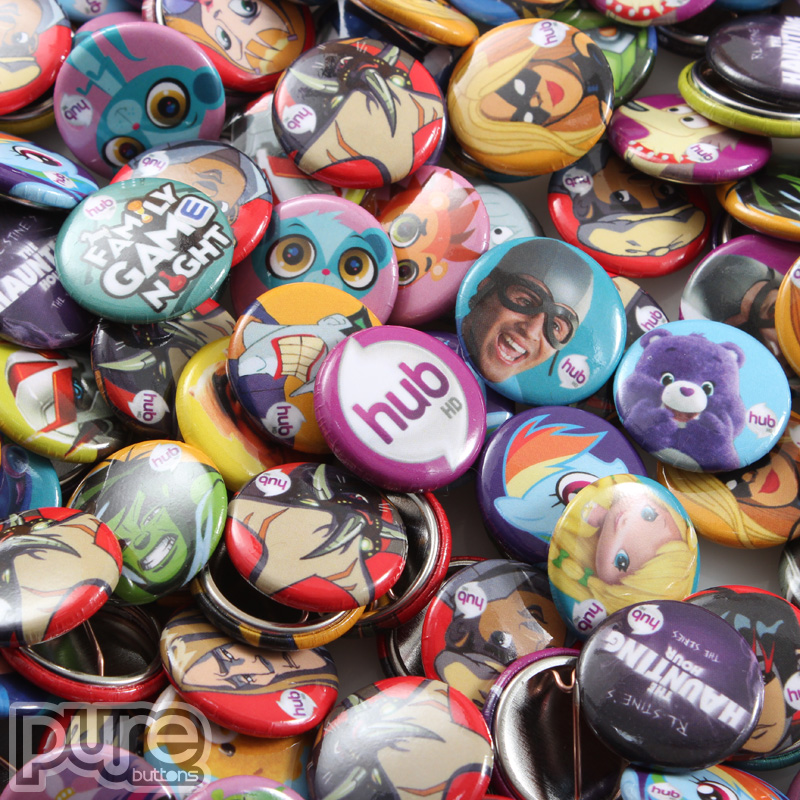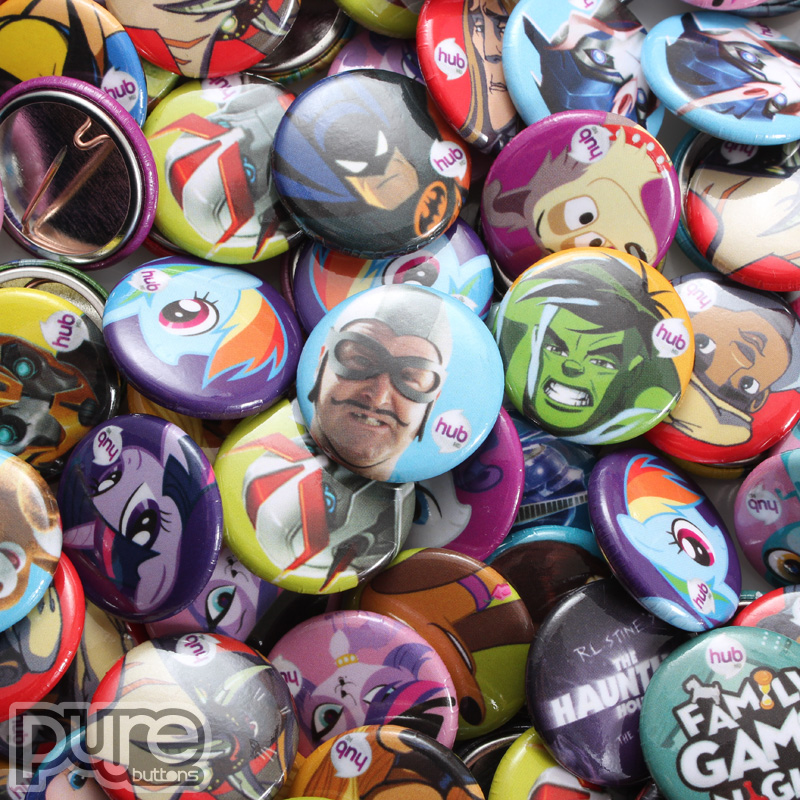 The Big Bang Theory Custom Buttons!
Bazinga! We recently created these 'Flash'- inspired Bazinga! 1.25″ Round Buttons for the popular television show The Big Bang Theory. These buttons feature individual pricing stickers which is a special feature we offer on request. Take a look and check out the video below of every Bazinga from seasons 1-4.
Call 800-710-2030