New! Lower prices on Magnetic Easel Displays
We have lowered our pricing on our new 6″ Magnetic / Easel Display. You can now get a single magnetic easel display for just 9.98 and the prices get much cheaper the more you order! These displays make an excellent photo gift for holidays and special occasions. Add your favorite facebook or instagram photos to your easel display with our simple to use art tool. Try it now at PureButtons.com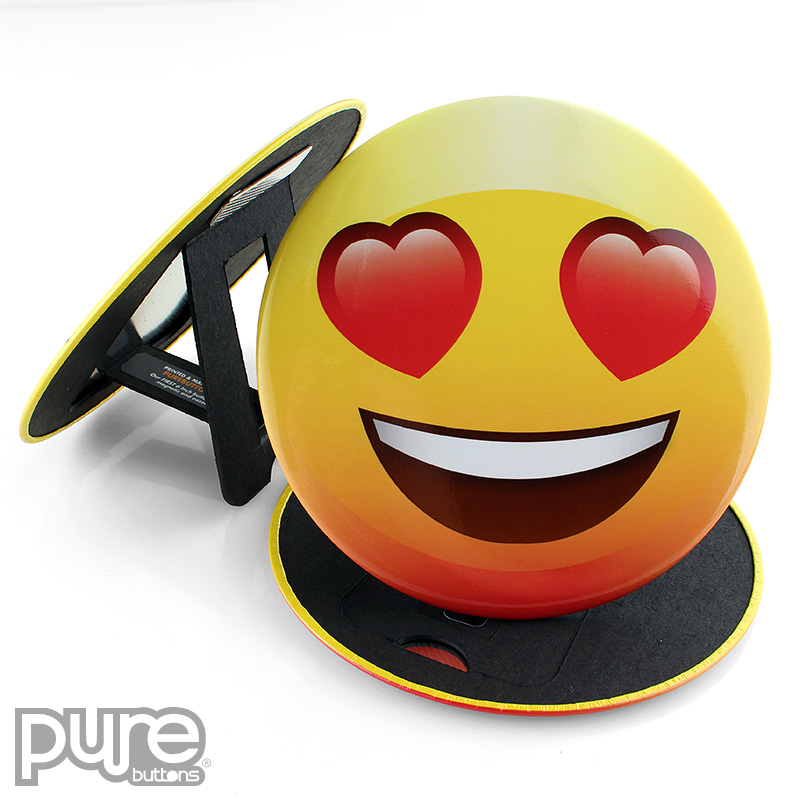 Parkbound Disney World Autographs on our 6 Inch Mammoth Button
For a limited time, BUY ONE, GET ONE of our Mammoth Buttons with promo code 2XMAMMOTH at PureButtons.com
One of our customers has done something really unique with our new 6″ Mammoth Buttons. These customized buttons have been designed to take to Disney World to be autographed by the various characters that inhabit the park. When you're done getting your keepsake signed, it can be displayed at home with the Mammoth Button's pop out easel back, or hung on the fridge with its super strong magnets. See what our customer sent below:
"…the characters and their character attendants have been LOVING it! They find it really unique and love that it has so many different uses. He was able to get 14 signatures on here and there's still space for more! … You guys have really outdone yourself with this one… it is so so cool."

You can buy your own Parkbound 6″ Buttons Here or Customize 6″ Buttons for yourself at PureButtons.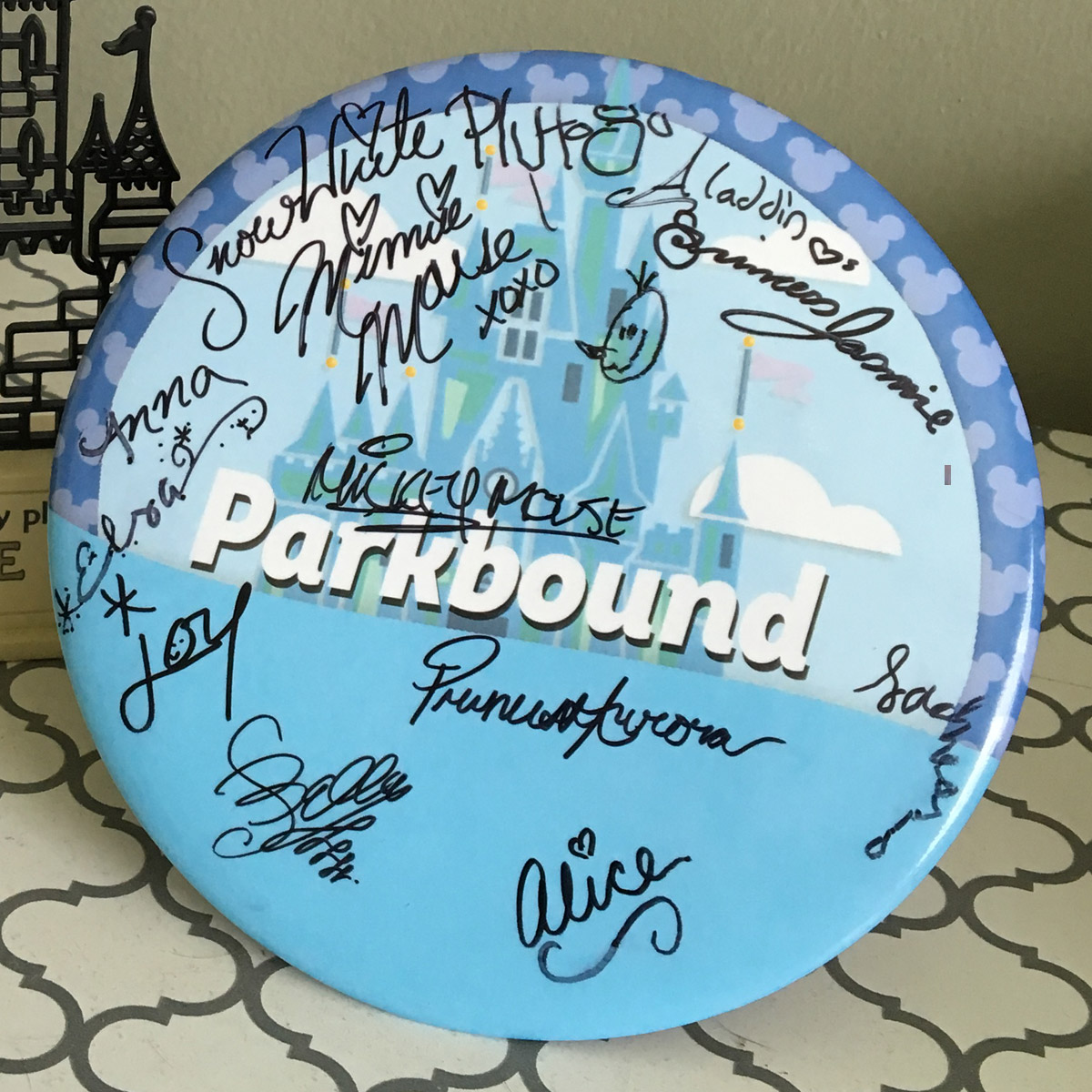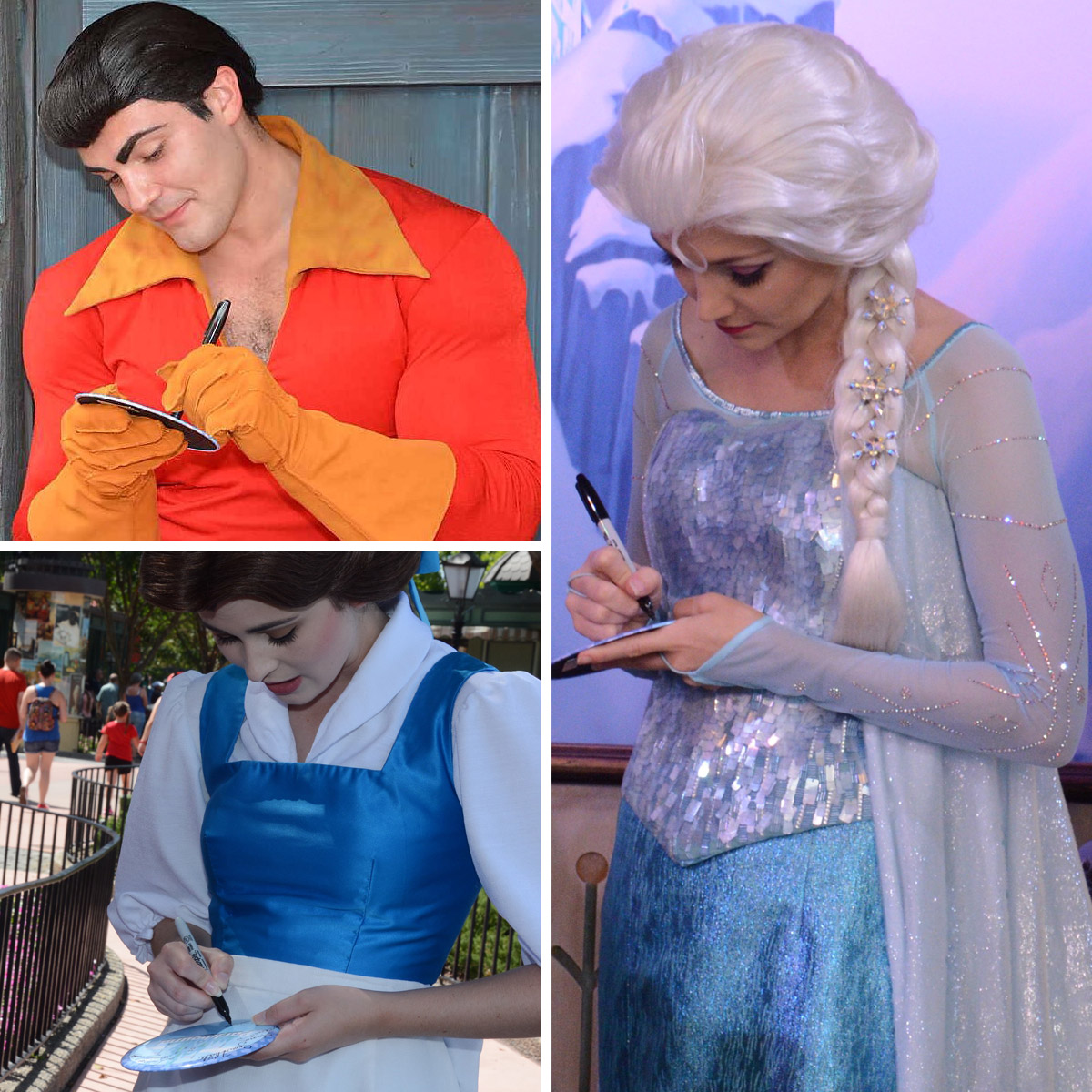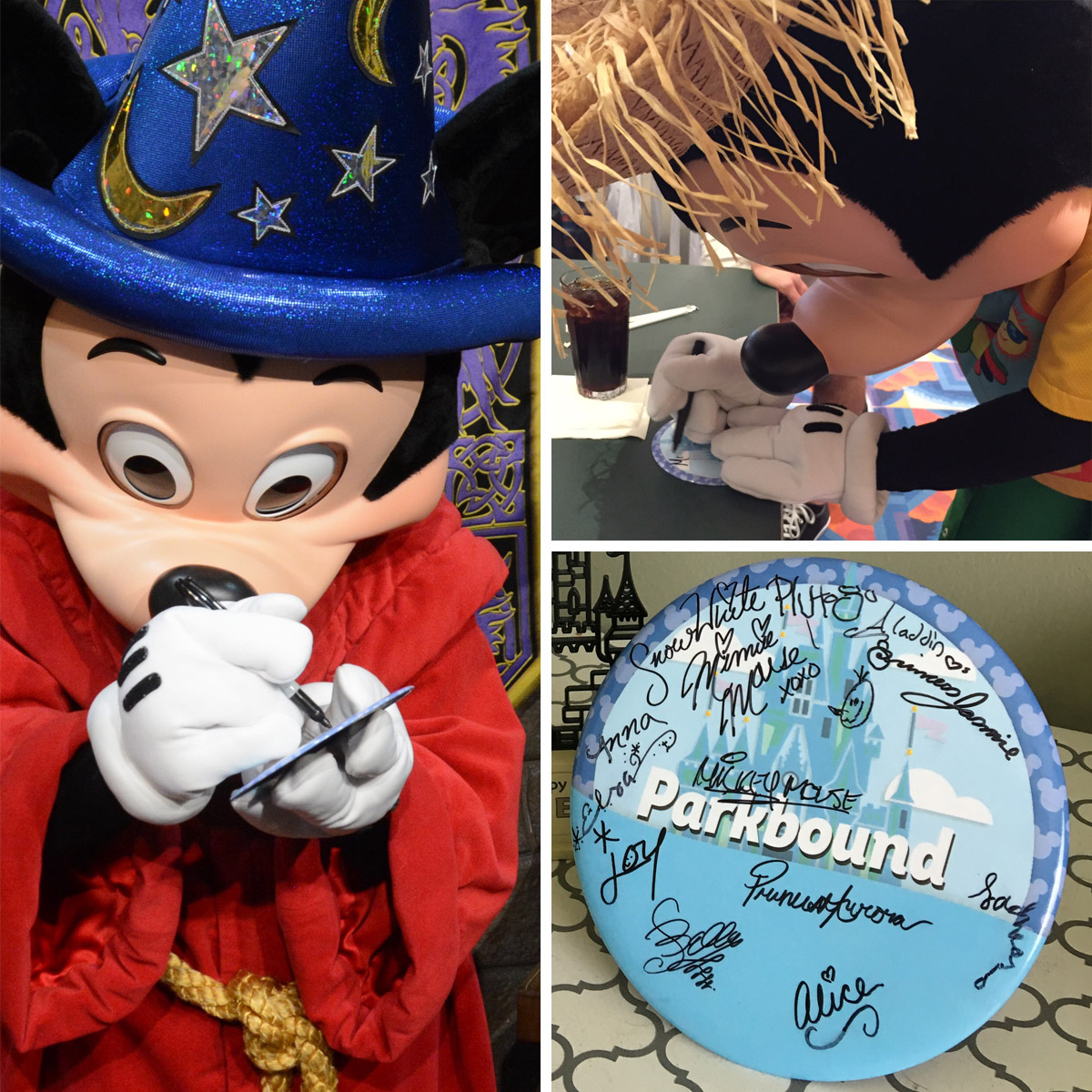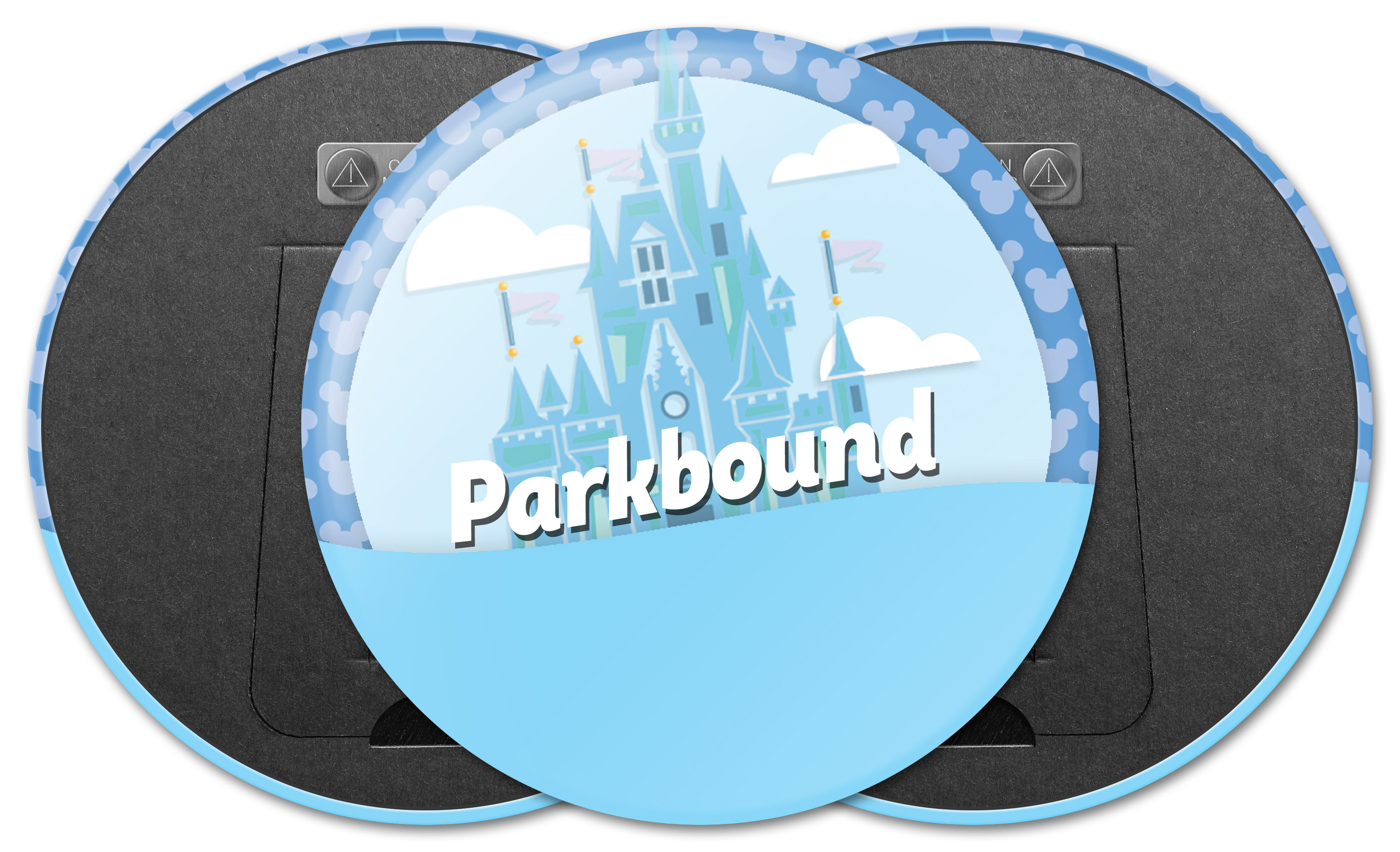 Mammoth 6″ Round Buttons
Our newest product is our biggest product yet! Introducing the 6″ Round Mammoth Button! This huge product features a very unique back- a combination fridge magnet and display easel. The back features two high powered neodymium magnets, the same featured on our clothing magnets. These high powered magnets allow the Mammoth Button to hang on any metal surface like a refrigerator or a filing cabinet.
The back of the Mammoth Button also folds out to become an easel stand, allowing for tabletop display. These mammoth buttons grab attention in a retail or tradeshow environment, or make for perfect office or home decor.
Using our new customizer art tool, on our brand new website you can easily print your favorite instagram or facebook photos on the mammoth buttons and display them around your home or office. With a minimum order of just ONE mammoth button, these make the perfect gift idea! Surprise your loved ones with a customized birthday, anniversary or christmas gift.
For more information and sample photos, click here: Mammoth 6″ Round Buttons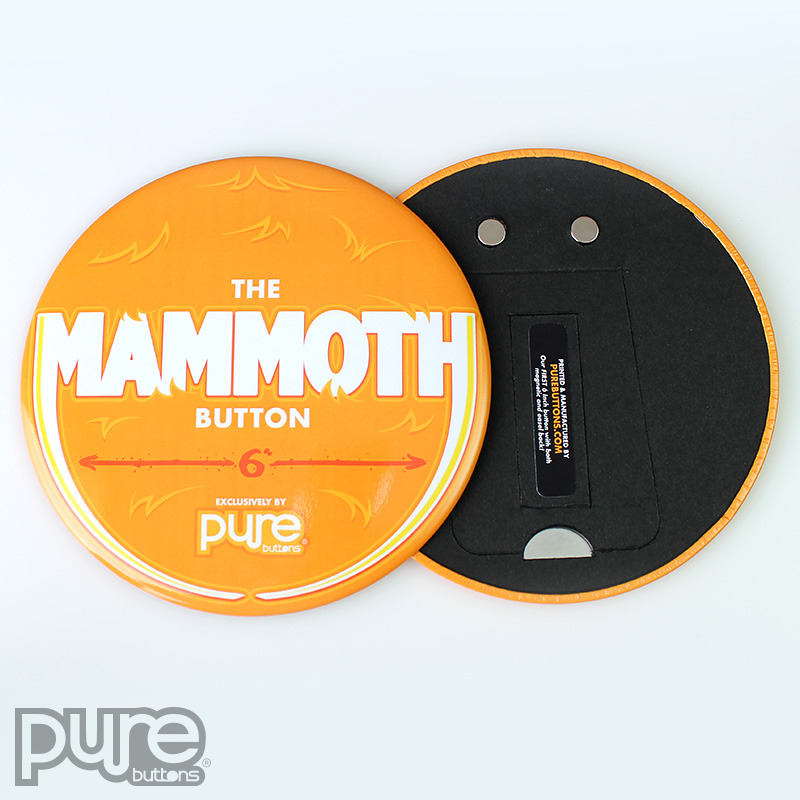 Call 800-710-2030